About Us.

Erotic Bakery creates Adult Cakes, pastries and sells sex cookies and novelties for any occasion including Bachelor and bachelorette parties. Order an erotic cake. Always a crowd pleaser, you can order an erotic cake online from The Erotic Bakery.  The Erotic Bakery is famous for our bachelorette party cakes, adult cakes, bachelorette party ideas, bachelorette novelties, and bachelorette games. Erotic Bakery, Adult Novelty Cakes. Erotic Cakes, Erotic Edibles, Erotic Chocolate, Erotic Cookies, Adult Themed Cakes, Adult Themed Cookies, Adult Themed Chocolates. Nationwide Service Custom erotic cakes and cookies for anniversary, birthday, bachelor or bachelorette parties.
We only need one hour notice for any custom cake

Call us 24/7 any time 888-214-8211

We will custmize any idea on any cake for you 24/7

We also rent and sell Popout Jump out cakes around the country

Try us today and ask for your special cake any where in the USA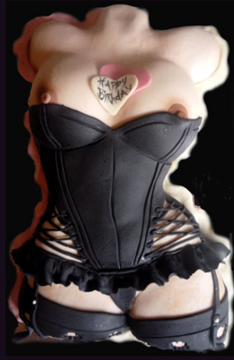 WEDDINGS CAKES ANNIVERSARIES CAKES BIRTHDAYS CAKES RELIGIOUS CAKES CAKES HOLIDAYS CAKES EXOTIC BACHELOR CAKES EXOTIC BACHELORETTE CAKES BABY CAKES CAKES EROTIC SHAPES CAKES SHOWERS CAKES ANY CAKE YOU CAN IMAGINE ..

Here's The

Good Stuff

. Some of Our Best

Work

Is Featured on Pages above.
Yes that's right, we've added over 1000 new Custom Designs! New cookies, candy, cakes & more!